Blog
Lets do this
It's finally (a)live! My own website and my own domain are now part of this big thing called WWW. I welcome you and I'm glad you found your way through the web to visit my online appearance.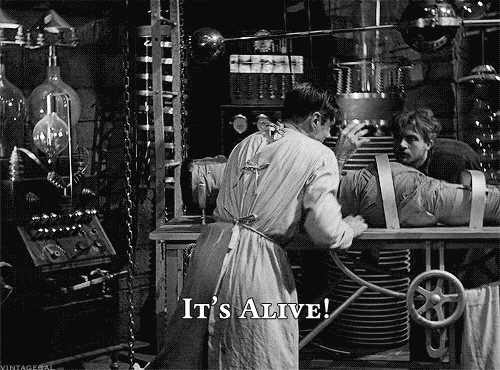 You may ask yourself who I am and whats the purpose of this website. At first it's a place for people to get to know me, learn more about me and to get in touch with me.
You can get to know me on my about site, where I wrote a little bit about who I am, what I can (and can't) do and what kind of education I was glad to recieve so far.
Secondly I call this website my own sandbox and big playground.
It's a place for me to show my Frontend-Skills with HTML/CSS/JS, try out new tools and technologies and just play around with alle the things which are possible when using web technologies.
According to this you may see this website next to a permanent under construction sign.
I'll constantly try out, play around and explore new things. So this is very important for me: If you see anything not working in a particular way, find any bugs or even spelling errors or you have advice for me how to do things better and easier PLEASE feel free to contact me and tell me about it!
I love to learn new things everyday and for a constant improvement it's important for me to learn from and with other people.
Here on my blog I will write from time to time about new things I have learned, things I'm interested in and things that bother me in my everday life.
This may be mostly about Frontend topics. I'm aware of the fact that others (and better developers, I look up to) already wrote about most of these topics. But I like to write these things anyway to learn and improve and familiarize with them.
So my blog posts may not show new research results and enlighten your mind whith totally new knowledge all the time.
They will be more like a personal collection and summary of articles, recent tools and technologies concerning a specific topic, mainly to support my own learning process.
Anyway I hope you enjoy your stay here, look around and explore and if you would like to talk to me about Frontend Development I'll happy if you drop me an email or reach out to me on Twitter.
---
I hope you enjoyed this post and learned something new. If you have any questions, feel free to reach out to me on Twitter ↗ or via Email ↗.
If you want to support me, you can buy me a coffee. I would be very happy about it!
☕️

Buy me a coffee

☕️
I wish you a wonderful day! Marco